Once or twice a year you get a truly awesome surprise from the gaming industry. Waking up on Tuesday morning, I had no idea that one of those surprises was headed my way.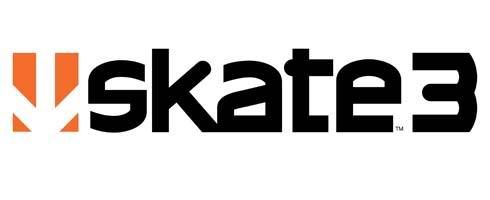 On Tuesday, September 15th, 2009 Electronic Arts announced that they had begun production on Skate 3.
Skate 2 featured a totally redesigned city of San Vanelona from the previous game. Being an active member of the skate community, I can attest to the fact that eight months since Skate 2's release we're still finding brand new spots to skate.
Skate 3 takes place in the completely new city of Port Carverton. and will focus on the team aspect that the previous two games have lacked.
"The social and community aspects of the SKATE franchise are something we've always embraced, but we've never done anything to the scale you're going to see in SKATE 3," said Senior Producer, Jason DeLong. "We're giving gamers a very unique experience by providing them with the tools they need to build their ultimate team or to create a team comprised entirely of their online friends.  From there, it's all about proving yourself – teaming up, and throwing down."
The Skate player community is one of, if not the best I've ever encountered. Players took it upon themselves to get together and form teams, just as skaters and companies do in real life. These teams have no competitive basis, everyone is just there to have fun and put out good videos.  Using the amazing skate.reel tools provided to us by the lads over at Black Box and EA players have created skate videos that rival real live videos edited by professionals.
Once a week on the game's official blog,  Chris "Cuz" Parry brings the latest and best skate videos to peoples attention, as well as offering game updates and hidden tidbits of wisdom.  Once most games are released, it's made quite clear that the development teams behind them don't care what players do as long as they don't hack or break the game. The level of involvement from the guys over at Black Box is amazing, it gives the community a sense that they actually care what we think of the game and are keen to deliver an experience that the players will enjoy.
It's rare and frankly rather refreshing to see a producer as involved with the community as Cuz is.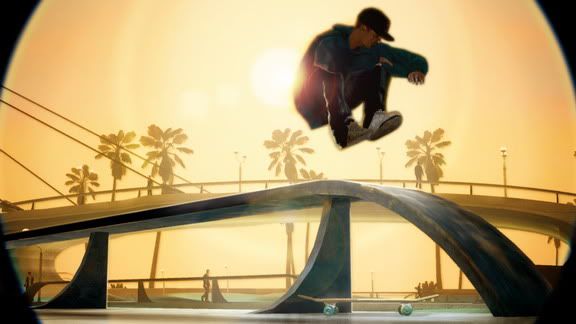 The trailer gave us a taste of whats to come. Darkslides, Underflips, and a glimpse at Port Carverton.
While people all over the forums are complaining about everything from the quality of the graphics to the lack of improvement in the physics engine, it's important to remember that the game is still in the early stages of development. What we see in that trailer might not look anything like the final product which is due to come out in eight months.
Well now onto some things that we can expect to see when the game is released this coming May. Skate 3 will be host to a number of new modes and challenges, such as the new online and offline co-op modes where teammates can complete challenges together.
The Skate series has always had a large focus on user created content. In the first game this was limited to the skate.reel system that allowed players to film and edit footage in game. In Skate 2 EA took it to the next step with the addition of a graphics creator. The graphics creator gave players the ability to create and share graphics that could be used on t-shirts, hats, and decks. Just another way for players to express themselves. The improvements made to the skate.reel system made it possible for players to create full length skate videos, the quality of which is improving everyday.
Skate 3 brings something new to the mix with the skate.Create feature suite, "An innovative toolset that empowers gamers to truly express their skate style by creating their own graphics, videos, and skate parks."
Players who pre-order Skate 3 will get a code to unlock the Black Box Distribution Skate Park. Pre-orders are available now at http://skate.ea.com
– Dr Strange Lulz